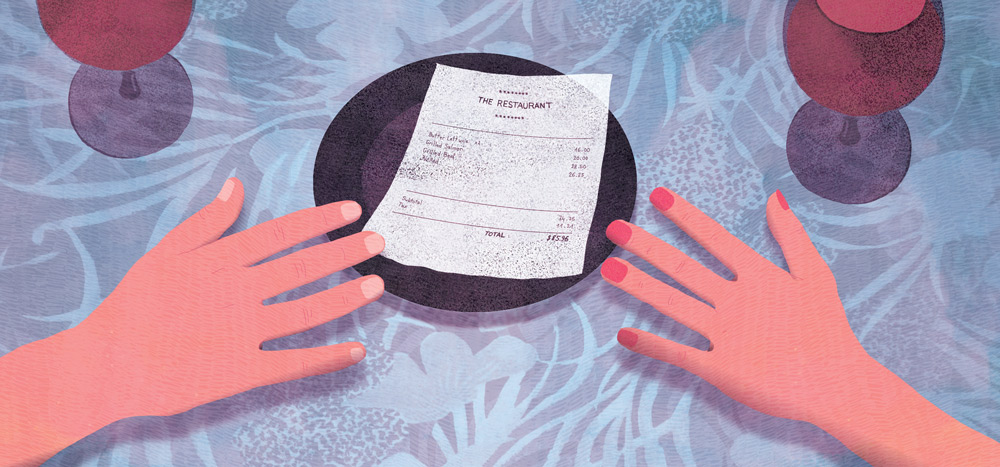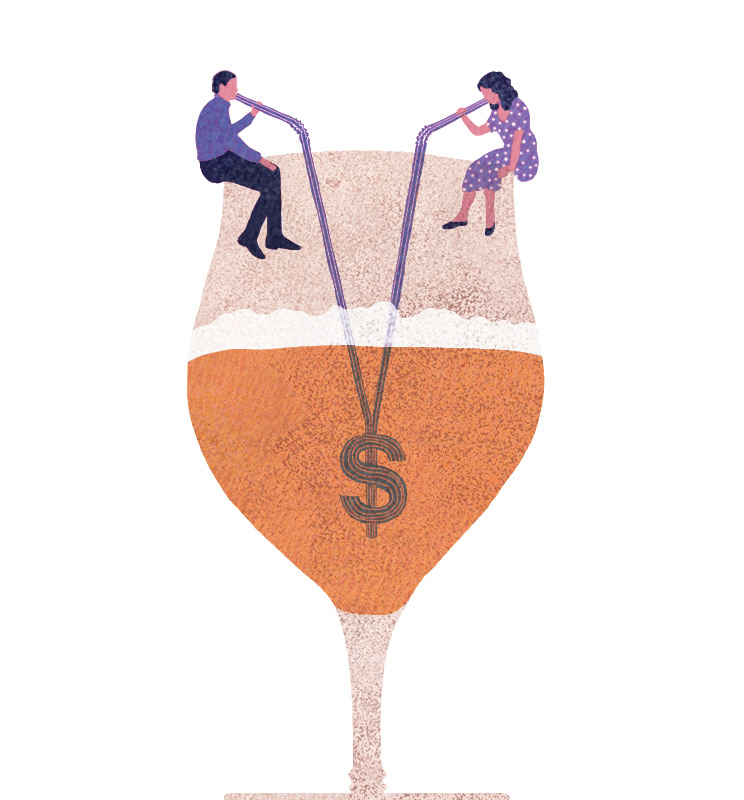 Medium
The Future of Money
Who Picks Up the Check in the Tinder-verse?
Three millennials talk about the future of money, dating, and what's changed since 'Sex and the City.'
It's time to update America and Earth on the state of how people deal with money issues within relationships — marriages, friendships, Tinder dates, and everyone in between. I myself am surprised how far we can come in a couple of short decades — I rewatched Sex and the City and learned it wasn't that long ago we were still puzzling over what it "means" when a man resents your professional success!
To discuss these issues, I've roped in two people who have used money before in the presence of other humans: Jaya Saxena, who is married, and Cale Weissman, who is filing-status single but currently in a relationship.
So Jaya and Cale, consider this scenario: two people have swiped right on each other on Tinder. Emotions are running high, the vibes are there. They go on a date. Who pays??